Hi everyone,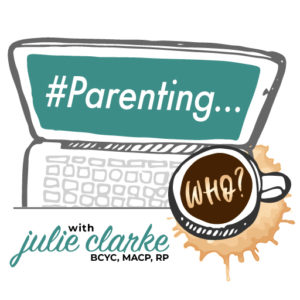 After much thought and consideration I have decided to re-shift my focus and cease writing new blog posts at this time. Truth be told doing a graduate degree has burnt me out from writing! And then I found podcasting!
I am happy to continue to share my thoughts, knowledge and this journey with you via #Parenting…Who? Podcast! I am REALLY enjoying this medium and have decided to shift all of my attention to this project.
#Parenting…Who? aims to connect parents, caregivers and professionals with news and information that pertains to mental health and mental health wellness.
The idea for a podcast came to me because I wanted an opportunity to share my knowledge, insights and information but the writing of a blog post was increasingly challenging for me. So many individuals are struggling with or are challenged, even if from time to time, with aspects of mental health or finding balance in their lives (balance, what is that?) and they don't have to struggle. My goal is to help reduce stigma related to seeking out therapy for yourself as well as normalize the therapy experience.
I love listening to informative podcasts and I hope that this podcast can be a great resource for you or someone you know. Check out the Beginner's Guide to Podcasts here!
Have a listen to #Parenting…Who? Podcast here! And feel free to leave comments on iTunes or via my Facebook Group … we'd LOVE to hear from you. Thanks All!! xJ
New guest and solo interviews will be posted (set schedule still to be determined) regularly.
Here are some interesting podcasts you also might enjoy (various topics/themes):
Selling the Couch with Melvin Varghese
The Place We Find Ourselves Podcast
This is Not What I Ordered Podcast
About Julie: Julie Clarke is a Child and Youth Care Practitioner  who graduated with Distinction from University of Victoria with a 4 year specialized undergraduate degree in Child and Youth Care. She is also a Registered Psychotherapist as well as a Somatic Experiencing Practitioner  ~ Check her out at julieclarketherapy.com