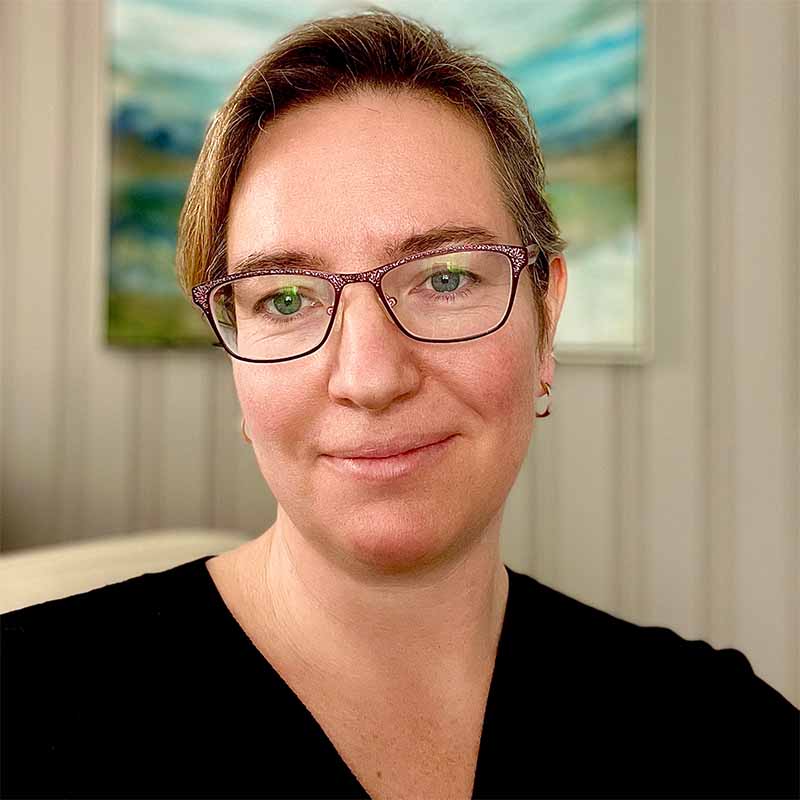 Andrea Auer
MA, Counselling & Spirituality (Couples Concentration), Registered Psychotherapist and Clinical Supervisor
bookings@julieclarketherapy.com
Andrea holds a Masters degree in Counselling and Spirituality, and has been practicing as a Registered Psychotherapist for over 12 years in both private and group settings. She works with adults and couples addressing both individual and relationship concerns. She has extensive training in the treatment of trauma and relationship issues, working from psychodynamic, somatic and attachment focused perspectives.
She has additional training in Emotion Focused Therapy for Couples and is a certified Somatic Experiencing® Practitioner. Underpinning her work is the belief that all people are searching for meaning and purpose in their lives, and that all of life's events provide opportunities to explore our inherent value and beauty as human beings.
Continue Reading
In her work with individuals, Andrea has a special interest in working with first responders, military veterans, and other populations frequently diagnosed with PTSD. She strives to provide both safety in the environment and within the relationship, built on attunement to the client's needs and in-depth knowledge of their unique experiences. While sessions contribute to better symptom management, the larger goal is to help clients have a wider lens with which to view their past and present experiences so that they may hold themselves and their loved ones with greater awareness, patience, and compassion. Clients are guided to experience themselves from a more authentic and non-judgmental space.
Andrea is also dedicated to working with couples and believes our most profound healing and growth occurs within the context of our relationships to others, especially those we are most committed to. Couples often find themselves stuck in patterns of relating that eat away at core needs for autonomy, competence, and physical and emotional connection. Andrea has the skills and experience to guide couples to understand their relationship patterns and take better control of them, so they can better love themselves and their partners. When traumatic experiences are part of unhealthy relationship dynamics, Andrea helps couples approach their relationship concerns from a trauma informed perspective.
Andrea is passionate about continuing education, and is currently studying Self In Relationship Psychotherapy which is an in-depth, attachment focused modality that aims to help clients resolve long-standing relationship and mental health concerns by addressing chronically unmet needs within that individual's most formative relationships. She is also a supervisor for other qualifying therapists and greatly enjoys the teaching and mentoring process. If pet-assisted therapy is of interest, Andrea happily works with her dog Rosie (only at Carleton Place, ON location) in helping clients to settle into the therapeutic process.
Rate: $175.00 +HST per session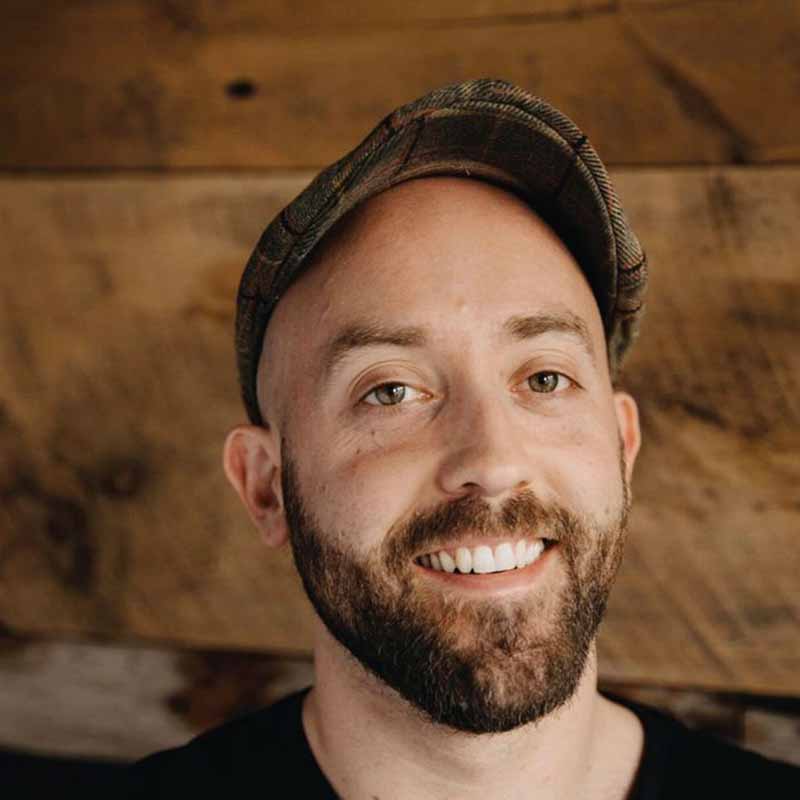 Evan Callan
MSW, RSW, SEP Somatic Experiencing Practitioner Purpose Guide™ In Training
bookings@julieclarketherapy.com
As a registered social worker and Somatic Experiencing Practitioner (and training Assistant), Evan has been on a path to provide support and guidance. In his work, Evan uses Somatic Experiencing, parts work, attachment theory, nonduality, and is strongly influenced by Depth Psychology. He will supports you to: Cultivate a life more rich in purpose and meaning; Heal old patterns, wounds and trauma that might be getting in the way and help you to be more fully you, unapologetically.
Continue Reading
Evan is practicing virtual for JCT.
Rate: $175.00 +HST per session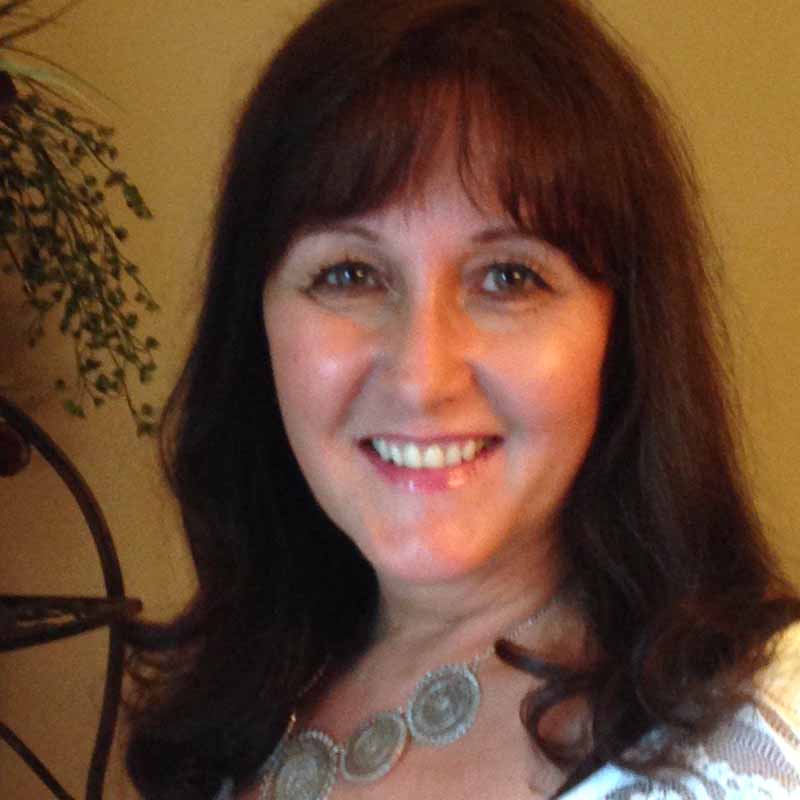 Judy Alexander
Registered Nurse Psychotherapist
bookings@julieclarketherapy.com
Judy is a Registered Nurse Psychotherapist who brings 36 years of mental health work experience to the team.
She has specialized in working in adolescent mental health on an inpatient unit at the Children's Hospital of Eastern Ontario (CHEO) in both crisis stabilization and treatment working with youth, young adults and families.
Judy is a member of the College of Nurses of Ontario and the Registered Nurses Association of Ontario.
Her roles have included : individual therapy, family support, group therapy, crisis intervention, leadership, unit model of care development and the mentoring of RN University students in a preceptor role.
Contnue Reading
Her areas of experience and interventions include: anxiety, depression, stress, self-esteem, sleep hygiene, effective communication, problem solving, gratitude, self-care, the building of coping skills.
Therapeutic approaches include Collaborative Problem Solving (CPS), Emotion Focused Skills Training (EFST) and individualized approaches based on the needs of her clients.
Judy believes in the importance of developing a therapeutic relationship with her clients and providing genuine validation along with solution-focused interventions.
She is respectful, compassionate and non-judgemental in her approach.
She is currently virtually accepting youth and young adults.
Rate: $175.00 +HST per session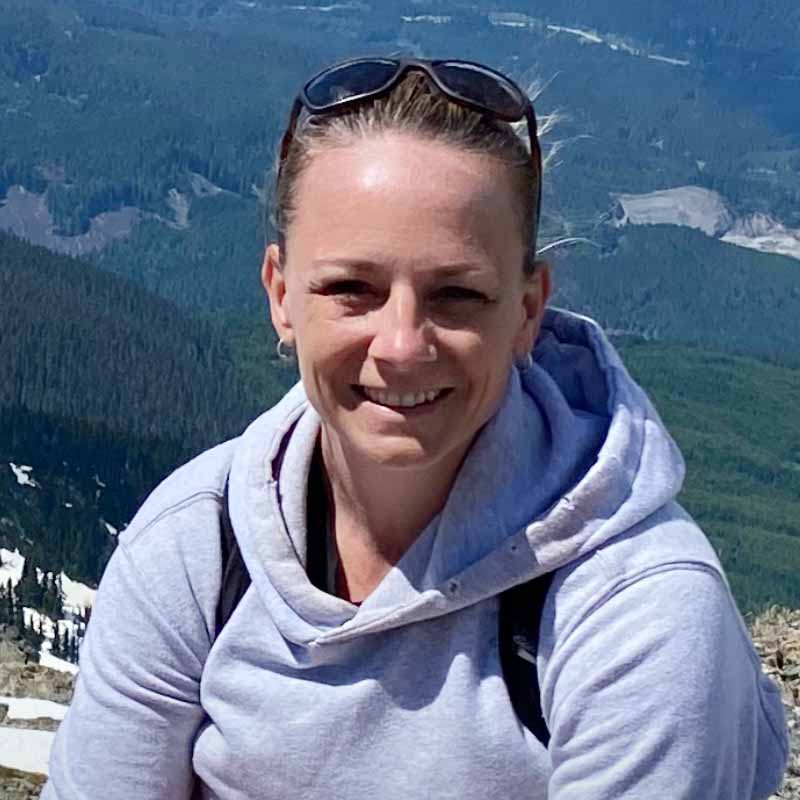 Sherri Mackie
MSW, RSW Registered Social Worker
bookings@julieclarketherapy.com
Sherri comes with over 20 years of clinical experience working with children, youth, adults and families across a range of systems; including inpatient mental health, eating disorders, family violence, child welfare, adult health care, education and emergency room mental health crisis. She is a registered Social Worker with the Ontario College of Social Workers and is a member of the Ontario Association of Social Workers.
continue reading
She believes that all people have strengths and protective factors that can help them through life's most difficult challenges. She uses an integrated approach to support individuals and families in coping with the various challenges that they may be experiencing. Sherri is passionate about building resilience to adapt and adjust to daily challenges and life's most acute struggles. Her approach is collaborative with a strength based focus on developing and facilitating therapeutic change.
Sherri uses a trauma informed lens and attachment based perspective in her work with individuals and families. She offers an integrated approach, incorporating Cognitive Behavior Therapy (CBT), DBT skills, Emotion Focused Skills Training (EFST), Solution Focussed Therapy, Narrative Therapy, Person Centered and Family System Therapy. Sherri views individuals and families as unique in their own experiences and circumstances and prioritizes and values the therapeutic relationship between client and therapist.
Sherri has a special interest in areas of child/youth mental health (including anxiety, depression, suicidal ideation and self harm); parenting support; family violence; grief and bereavement and addressing unexpected life experiences. Her belief that ensuring a positive and collaborative rapport is key in the client/therapist therapeutic relationship and creates a space for addressing a wide range of issues.
Rate: $175.00 per session (HST exempt)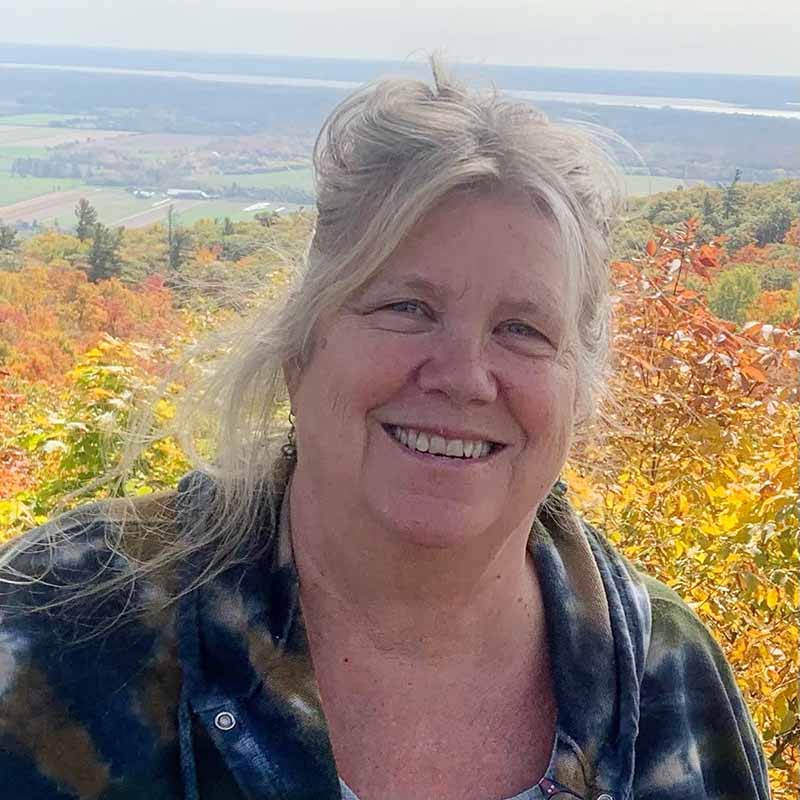 Susan L Kennedy, RP
Registered Psychotherapist
bookings@julieclarketherapy.com
Susan brings over 30 years experience in providing therapy support for children, adolescents, and their families, young adults and parents through individual and group modalities. Her therapeutic intervention is client-centered and through psychoeducation helps clients choose the model that best suits their needs. It is an approach that that values the wisdom that people have within their own lives.
continue reading
Therapy is trauma-informed and collaborative and draws from Narrative and Solution Focused Practice and Evidence Based interventions such as Cognitive Behaviour Therapy, Dialectical Behaviour Therapy (DBT), Mindfulness, Acceptance and Commitment and Trauma Focused Cognitive Behaviour Therapy.
Susan's approach is rooted in Self Compassion and recognizes the Bio-Social Theory which acknowledges that pain and suffering is hard and we all do what is necessary to alleviate that pain and that sometimes those strategies get in the way of "living our best lives".
Other areas of expertise are:
Anxiety and Panic
Self Esteem and Confidence
Depression
Mood Disorders
Trauma/PTSD
Body Image
Grief/Loss
Susan is Registered with CRPO (College of Registered Psychotherapists of Ontario) and has an Honours Bachelor Degree in Psychology from Carleton University.
Rate: $175.00 +HST per session