If you are looking for answers to parenting questions or seeking information regarding challenging situations you may benefit from Parent Consultation and Support.
A Parent Consultation is Your Opportunity to Get the Guidance and Knowledge You May Need to Grow a Healthy Family
What is Parent Consultation?
A parent consultation provides an opportunity to work with a professional to develop, implement and determine intervention strategies that will help your family as whole. This service will give you an opportunity to work in collaboration with a professional to identify and address a child or youths emotional and mental health development.
Here is what you can expect during your Parent Consultation with Lisa Price Maidens:
Improved communication and knowledge about your child's emotional needs
Clarity around your current parenting realities and the goals you have for the future
A greater understanding about your strengths as a family and the ability to work together
A deeper knowledge about who your child is and what themes may exist around them
An ability to manage conflict in the home much more effectively
A promotion of shared ownership in understanding your child's emotional needs
The ability to work collaboratively toward a solution for better outcomes
A better understanding of specific needs and the ability to clearly communicate this with your child's school or care centre
An increase in capacity and confidence and the ability to remain a strong, positive influence in your child's life
Broadened resources and improved skills and knowledge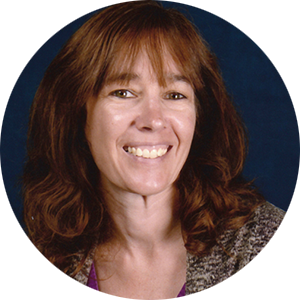 Parent Support is Your Opportunity to Get the Support and Understanding in Order to Build Strong Healthy Families
What is Parent Support?
Parent support is designed for you to have the opportunity to receive support when you are feeling overwhelmed or discouraged as a family or as a parent. Parenting is not easy in fact it may be one of the hardest jobs you ever do. From the time your child is born until the time they leave home you will be faced with the beauty, wonder, excitement, celebrations, love, frustration, challenges, disappointment and discouragement. In these times the combination of these feelings and emotions can be overwhelming. Parent support can offer you, child development education, support in difficult times, help in finding resources and advocacy support.
Here's what you can expect during your Parent Support:
Support with tantrums, meltdowns, challenging behaviour, anxiety, bedtime battles, sibling rivalry and much more.
Advocacy support in finding your child the resources they may need at school or daycare.
Support through divorce or separation
Support when a new baby arrives
Support through the death of a loved one or pet
Support with LGBTQ
Workshop opportunities
If you are ready to learn more how this can help your family Contact Lisa Price Maidens and register for your free, virtual 30-minute consultation meet and greet. Pricing details and packages will also be discussed.
Ready to learn more how this can help your family
Contact Lisa Price Maidens and register for your free 30-minute consultation meet and greet. Lisa is a Registered Early Childhood Educator and Child and Youth Practitioner. She graduated with distinction from St. Lawrence College in 2012 with a diploma in Early Childhood Education. Lisa enjoyed the challenge of working with children and families in the childcare and education sector. She continued to utilize her skills in a home-based childcare program specializing her practice in attachment and relationships. This moved Lisa to expand her skill set and began her journey towards the Bachelor of Child and Youth Care degree through the University of Victoria. Lisa looks forward to offering her skills and knowledge as a parent consult to help families find their way through parenting.
Please see Lisa's website and information here:https://lpricemaidensparen.wixsite.com/mysite